41 Interesting Facts About Dubai
Dubai is one of the most famous cities in the world. It is part of the United Arab Emirates. Dubai is located in the eastern part of the Arabian Peninsula on the coast of the Persian Gulf. It is a major trading center of West Asia. Dubai comes within the Arabian Desert. This place has a hot desert climate. Summers are extremely hot, windy and humid, with average temperatures around 41 °C (106 °F) and the hottest month being August around 30 °C (86 °F). Most days are sunny throughout the year.
Fun facts about Dubai
1). Dubai is one of the 7 "emirates", which come together to form the United Arab Emirates.
2). As Dubai is part of the Emirate and its capital is Abu Dhabi. Arabic is the official language of Dubai. And many people also speak English.
3). Each emirate (Dubai, Abu Dhabi etc.) has its own king, known as a sheikh.
4). The national animal of the entire United Arab Emirates is the Arabic oryx.
5). On an average, 14 million tourists visit Dubai in a year.
6). The currency of Dubai is UAE "Dirham".
7) Most of the population of Dubai is Indian. The number of indigenous people here is only 17 percent of the total number.
8). 76% of Dubai's residents are Muslim, while the rest of the population is Christian, Hindu, Buddhist, and other religions.
9). Dubai has the longest automated train network in the world. It spans 74.6 kms and offers modern, comfortable services.
10). Foreigners cannot obtain permanent residency or citizenship in the UAE, even after a long stay.
11). These days the main source of income for Dubai is tourism, but before that it was oil, fishing, farming and pearl diving.
12). If you are any other caste ie LGBTQ or homosexual other than male or female, then it is a punishable offense in Dubai to do so.
13). It is strictly forbidden to drink or ship alcohol during festivals or on Fridays in Dubai. Drinking alcohol in the open is not allowed here. And liquor can only be sold to non-Muslims. If you are found guilty you could be jailed. And at the same time, it is necessary to get a license to keep alcohol in the house.
14). You can't wear more short dresses in Dubai. You will need long and full body clothing to get around there.
15). If you go to Dubai in the month of Ramadan, you have to follow the customs there. As if you cannot do any such work there that breaks the fast of the people.
Things You Didn't Know About Dubai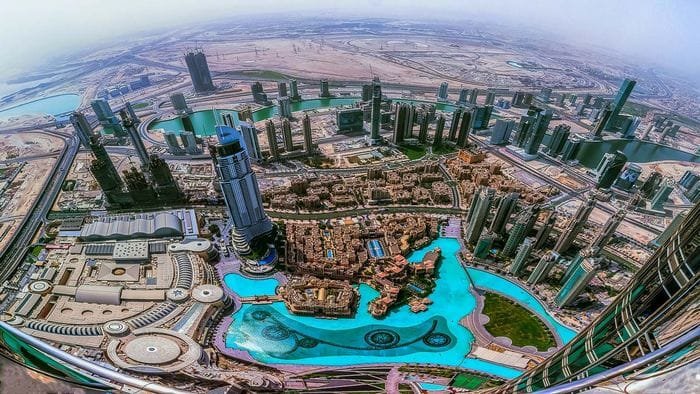 16). The police here are one of the richest police in the world, they have cars like Lamborghini, Ferrari and Bentley.
17). Dubai is one of the safest cities in the world. The crime rate in Dubai is very low, because here even small mistakes are punished very badly.
18). Burj Khalifa is the tallest building in the world, and is located in Dubai. It is 830 meters long (2722 ft).
19). Hotel Burj Al Arab located in Dubai is the world's first and only seven star hotel. You will have to spend 1000 euros to spend a night here.
20). The largest mall in the world is located in Dubai. The Dubai Mall spans 5.9 million square feet, has over 1200 shops, a full-size ice skating rink, a luxury hotel, and 120 dining venues.
21). The Palms Jumeirah Island in Dubai is the largest man-made island in the world.
22). Dubai's Miracle Garden is the largest flower garden in the world, and a top tourist attraction. It covers an area of ​​780,000 square feet and has 50 million flowers and 250 million plants.
23). The world's fastest roller coaster, Formula Rossa, is located at Ferrari World in Dubai.
24). The weekly holiday in Dubai is either on a Friday or a Saturday. It depends on which sector you work in.
25). Israeli passport holders are not allowed to enter Dubai.
26). There was nothing worth seeing here in the 1960s but now it is counted in the list of rich countries of the world.
27). You can withdraw the local currency from the ATM of Dubai, and you can also withdraw gold bars from there.
28). You can also order gold infused coffee in Dubai.
29). Buying fuel in Dubai is much cheaper than buying water.
30). In Dubai, the government also maintains a Happiness Minister, who finds out how happy the people are!
Amazing Facts About Dubai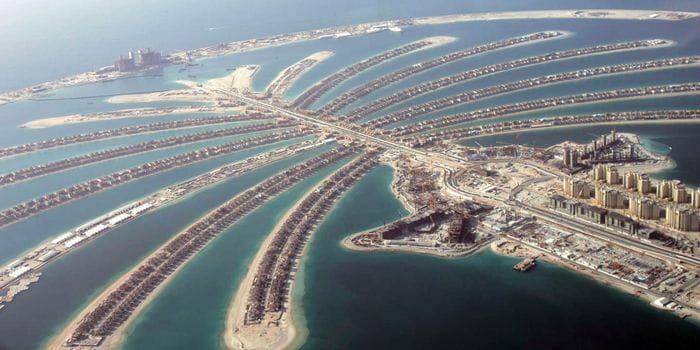 31). Dubai has made many Guinness World Records in its name, so the Guinness World Records office was also set up in the same way.
32). Horse racing and camel racing are both big businesses in Dubai.
33). Pets in Dubai, except for dogs and cats, people here are fond of keeping lions and cheetahs.
34). The average monthly salary in Dubai is around 16,000-17,000 Dh (approximately $4500 USD per month).
35). The interior of Burj Al Arab is decorated with 1,790 square meters of 24-karat gold leaf.
36). Here AC is installed not only inside the buildings but also at the bus stand.
37). It is illegal to kiss or hold hands in public in Dubai.
38). Dubai has a population of 3.2 million while 2.2 million are boys only. Here the name Sheikh is taken for men and Sheikha for women.
Facts About Dubai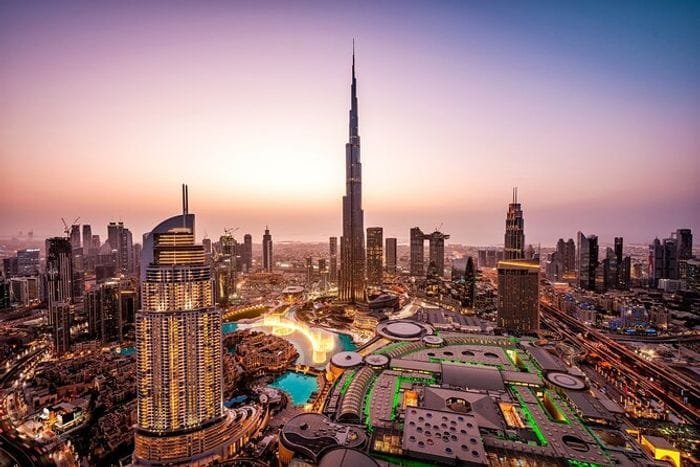 39). The world's most luxurious and expensive cars are only in Dubai.
40). If you are a business man then there is good news for you. People have to pay income tax in countries around the world, there is nothing like this in Dubai. Here people do not need to pay income tax.
41). There is no noise pollution on the streets of Dubai. The horn is not sounded in this city, everyone moves in an orderly manner.
Read more