34 Amazing Facts About WhatsApp
Amazing Fact About WhatsApp
Hello friends, I am Prakriti, I'm your own knowledge buddy. So, WhatsApp has become our essential need that helps us in connecting with other people.' WhatsApp' is such an app that hardly any smartphone user will be unaware off. Its popularity can be gauged from the fact that in just seven years of its launch, it has over  100 crore users. And the biggest thing is that there is no place for advertisements on this app. But I'm going to share some interesting facts about  WhatsApp that you hardly know, so let's go.
1). Do you know, WhatsApp is the fourth most downloaded app in the world.
2). Whatsapp works on "no ads" policy, you must have never seen any other company's advertisement on WhatsApp.
3). The name WhatsApp was chosen because its sound is like "What's UP". Means 'what is happening'.
4). WhatsApp announced a few days ago that it is now eliminating the one dollar fee charged from users in the form of tokens. Means now it is totally free.
5). You will be surprised to know that there are 55 engineers in the WhatsApp team, and one engineer handles 18 million users. Which is the highest per engineer.
6). WhatsApp's biggest market is India, because most users are in India.
7) An average user checks WhatsApp 23 times in a day.
8). WhatsApp has not spent a single penny on its advertisement till date. Despite this, WhatsApp is such a hit.
9). WhatsApp's Monthly Active Users are 500 crores, which is more than facebook messenger.
10). There are more than 100 crore groups on WhatsApp.
11). You will be surprised to know that both WhatsApp founder "Jan Koum" and "Brian Acton" applied for a job in Facebook in 2009, but they were rejected.
12). Facebook bought WhatsApp for Rs 1182 billion, the most expensive deal ever. This deal happened on February 14, 2014, on Valentine's Day. It Means  that the owner of WhatsApp is Facebook.
13). WhatsApp's one year earnings are more than NASA's budget.
14). WhatsApp's earnings are more than the total GDP of countries like Jamaica, Iceland and North Korea.
15). WhatsApp co-founder Jan Kom was born in Kiev, a small village in Ukraine. His family was so poor that there was no electricity in his house.
WhatsApp Messenger Fact
 16). You will be surprised to know that Jain Kom, who made WhatsApp, used to do the work of cleaning and mopping in the shop. But today they are billionaires.
17). When he did not get a job in Facebook, he thought of starting his own work. The seeds of the invention of WhatsApp were laid in the early days of 2009. com bought an iPhone and came to the conclusion that apps will be a big thing in the times to come. He thought that an application should be created through which messaging can be done very easily.
18). First of all, the trial of WhatsApp was done on the phones of some Russian friends of Kum.
19). According to Mcafee Antivirus, WhatsApp is very secure.
20). About 360 crore photos are shared on Whatsapp every day.
 21). Every day 100 crore videos are shared on Whatsapp. 
22). Telecom companies around the world have suffered a loss of $386 billion due to WhatsApp's services.
23). More than 100 million GIFs are sent daily through Whatsapp.
24). Every day more than one million users join on whasapp.
25). WhatsApp can be used in 53 languages.
Interesting Facts About WhatsApp
26). WhatsApp is a record that no company in history has grown as fast as this company has grown.
27). Telecom companies around the world have suffered a loss of $386 billion due to services like WhatsApp and Skype.
28). Of all the selfies shared on social media, 27% are shared through WhatsApp.
29). On May 9, 2014, the government of Iran banned WhatsApp in its country.
30). In January 2012, WhatsApp was removed from the iOS App Store without informing, but added again after 4 days.
 31). If you suspect that a contact has blocked you on WhatsApp, add them to a group. If he must have blocked you, it will not happen.
32). According to business magazine Forbes, WhatsApp CEO Jan Koum holds 45% stake in this company.
33). WhatsApp does not store any text, audio, image or video files on its servers, which we know as end-to-end encryption.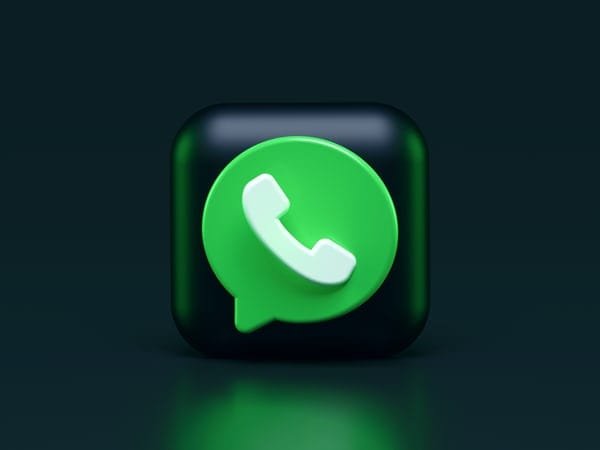 34). You cannot use WhatsApp in these six countries – China, the United Arab Emirates, Iran, Syria, Cuba, and North Korea.
So, friends do you liked our article? Please tell your suggestions below.
THANK YOU!!
Also, Read More:-