10 Most Haunted Places In India That Will Blow Your Mind
10 Most Haunted Places In India That Will Blow Your Mind
There are many such scary places in the world where people are afraid to go just after hearing the name. There is no dearth of such places in India too. But some of these places are so scary that if you stay there at night, not only can your screams come out due to fear, but your soul also trembles. Many weak hearted people have even died here. For this reason, the government has put a ban on visiting these places in the evening. Let's know about the 10 scariest places in India…
1). Bhangarh Fort, Rajasthan
 Bhangarh Fort is the most intimidating place in India. It is said that in ancient times a tantrik had cast black magic on this palace and since then Bhangarh Fort has become a ghostly fort. The entry of people is prohibited in this fort after sunset. The houses built around this fort do not have roofs. If those roofs are made, they automatically crack and break. People say that no one who went to this palace at night could not come back.
2). Kuldhara, Rajasthan
The local people came to know about this place in 1800 that it was mysterious and useless, so people left this place. It is said that after staying here, the person disappears. This has happened many times. Once a minister wanted to marry a beautiful village girl, the villagers opposed it, so the minister doubled his rent. Due to which the villagers left that place and since then no one lives here, whoever lives, dies.
3). D'Souza Chawl, Mumbai
It is said that a woman died after falling while filling water in a well located in this chawl. People say that since then this woman comes every night around the well. It doesn't harm anyone though.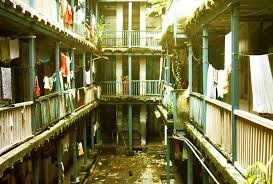 4).Agrasen baabli,Delhi
This is a terrible babbling. It is also mentioned in mythology. It is said that when it is filled with black water, it tempts people to die in it. Even today people do not come here after sunset.
5). Feroz Shah Kotla, Delhi
One thing is famous about Ferozeshah Kotla that girls are not safe there. That's why no girl ever goes there alone. It is said that evil spirits attack those girls and kill them. It is also believed that she offers them sweets and then kills them. This sounds really dangerous.
6). GP Block, Meerut
In Meerut's GP Block, many times four ghosts have been seen sitting in a house with candles and drinking beer. People have seen girls coming out of this house wearing red clothes. People have stopped going towards this two-storey house.
7) Ramuji Film City, Hyderabad
If you think that ghosts only like ruins, then you have to know about Ramuji Film City. Many hotels in Ramuji Film City are believed to be haunted by ghosts. Locals believe that the film city was set on the land of Nizam Sultan, where many types of punishment activities took place. Many times people here have a sense of strange shadows, fingerprints and automatic opening and closing of doors.
8). National Library, Kolkata
In the National Library, Kolkata one hears of many mysterious incidents. The guards who do night duty here can tell you many such incidents. The ghosts of those who died in the library here live in this library. A long time ago, a student went to this library and never came back from there. Many people say that every day when you open the library in the morning, there is a lot of paper and stuff lying scattered.
9). Raj Kiran Hotel, Mumbai
People say that strange things happen in the ground floor of this hotel. Those who come to stay in these, someone wakes them up in the middle of the night and when they get up, a bright blue light falls on the feet. Some people also tell about pulling their bedsheets.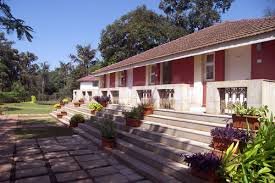 10). Shaniwarwada Fort, Pune
Construction of Shaniwarwada Fort Bajirao Peshwa, who took the Maratha Empire to the heights, built a palace in 1746 AD. The local people say that even now, on the new moon night, a painful voice comes from this palace, which calls for save-save. This voice is of the person who was murdered in this palace. It is said that after the murder, his body was thrown in the river.
According to popular stories, after the death of Bajirao, Narayan Rao was murdered in this palace at the age of 18 in the greed of political squabbles and power. It is said that even today Narayan Rao calls his uncle Raghoba, 'Kaka Mala Rescue'. His uncle Raghoba was made his patron. It is believed that Raghoba wanted to rule the entire government, so Narayan Rao was killed on his behest. A mysterious fire broke out in this palace in 1828 AD and to a large extent the palace was destroyed. But even today people who come here have ghostly feelings, especially on the night of Amavasya, voices come here.
Our other articles:-