How To Remove Pimples Naturally? Causes,Prevention
The problem of getting pimples has become very common. Especially those whose skin is oily, pimple troubles them more. Pimples not only reduce the beauty of the face, but at times also give unbearable pain. In such a situation, the question often arises in the minds of people that how to remove pimples.
What are pimples?
This is a skin problem,These skin disorders are caused by inflammation of the oil-producing glands and hair follicles within our skin. Hair follicles are present under our skin. These follicles are made up of many tissue-like structures present within our skin, which help in hair growth. The oil-producing glands, when they produce oil, moisturize your skin as well as your hair.The problem of acne arises when the production of oil released from the skin increases but there is a decrease in the spread of skin cells. Due to this condition, the skin cells get blocked and the oil present in them stays there. Due to the accumulation of oil in the skin cells, the bacteria present in the hair follicles also clogs the pores, resulting in inflammation and acne.
Causes of Pimples
One of the major reasons for getting pimples is excessive consumption of junk food and fried food. Due to such food, the skin becomes oily and produces pimples and pimples.
If the skin is exposed to excessive pollution and dust, then because of this dirt accumulates on the face and then pimples and acne occur. So try to cover the face properly while going out and clean the face daily.
Acute smoking and alcohol consumption can also be responsible for pimples.
Sometimes the reason for getting pimples can also be genetic, while some people have very oily skin, due to which they get pimples quickly.
Sometimes pimples also occur due to excessive consumption of medicines and changes in hormones.
By drinking too much coffee or tea, sebum starts forming in the body, which can later lead to acne on the face.
Symptoms of pimples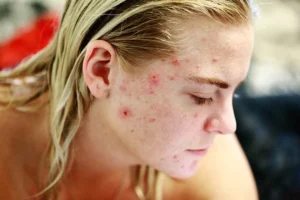 White heads
Papules
pus
Big red cyst
Home Remedies To Remove Pimples
Tea tree oil is commonly used to treat pimples. It is used on acne due to its anti-bacterial and anti-inflammatory properties . This has also been mentioned in an article published on the website of NCBI (National Center for Biotechnology Information). In view of these properties, tea tree oil is also used in acne medicine i.e. cream and gel.
Mix two to three drops of tea tree oil in half a teaspoon of aloe vera gel and apply it on the face.
After some time when the paste dries, wash the face with normal water.
This process can be repeated two to three times daily.
Remove Pimples Naturally
Also read 10 Benefits, Uses And Side Effects Of Tea Tree Essential Oil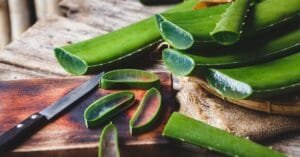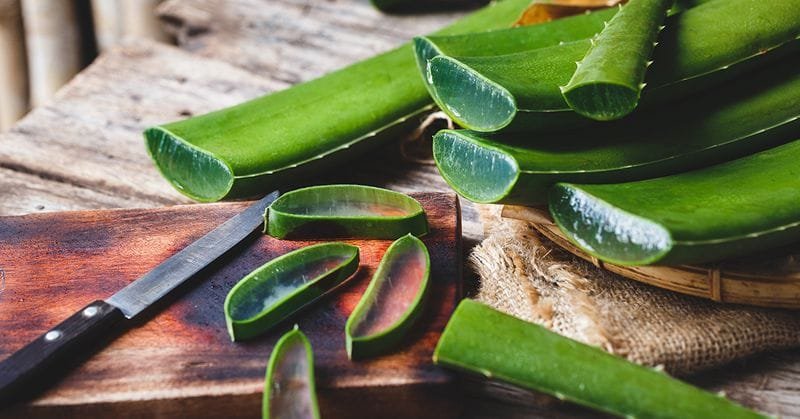 Aloe vera gel can be a home remedy to remove pimples. The antibacterial and anti-inflammatory properties present in it can prevent the growth of pimples caused by bacteria as well as reduce the inflammation associated with it. Also, the antiseptic properties present in aloe vera can also prevent bacteria from growing on the skin. A research present in NCBI regarding aloe vera also states that it also has anti-acne properties, which can prevent acne.
Extract fresh gel from aloe vera leaf and apply directly on the pimple affected area.
Wash the face with water after about 10-20 minutes
How to treat pimples?
Also read 10 Health Benefits Of Aloe vera | Types, Benefits For Skin, Side Effects
Green tea can be the answer to the question that arises again and again in the mind of how to remove pimples. Yes, the polyphenols present in it can play an important role in acne home remedies.
These polyphenols can reduce the secretion of sebum (the oily substance released by the skin glands). This can cure acne or provide some relief from them. In addition, green tea has anti-microbial and antioxidant properties, which can help fight acne.
Green tea can be consumed daily.
Apart from this, green tea bags can also be boiled and applied on the face after cooling.
Pimples removing ingredients
Also read Green Tea Benefits, Nutritional Facts, How To Prepare It
Coconut oil contains antibacterial compounds as well as vitamin-E. For this reason, coconut oil can be used as a pimple removal remedy and as a treatment for facial spots due to it . Apart from this, coconut oil can help keep the skin soft and moisturized as well as protect it from skin infections.
To use coconut oil as a home remedy for pimple removal, first add a little honey to a few drops of it.
Then whisk it well and apply it on the face.
After some time wash the face with lukewarm water.
Also read How To Remove Acne Marks? Full Details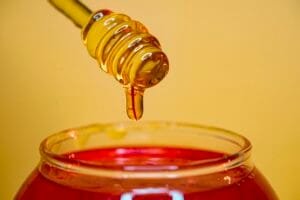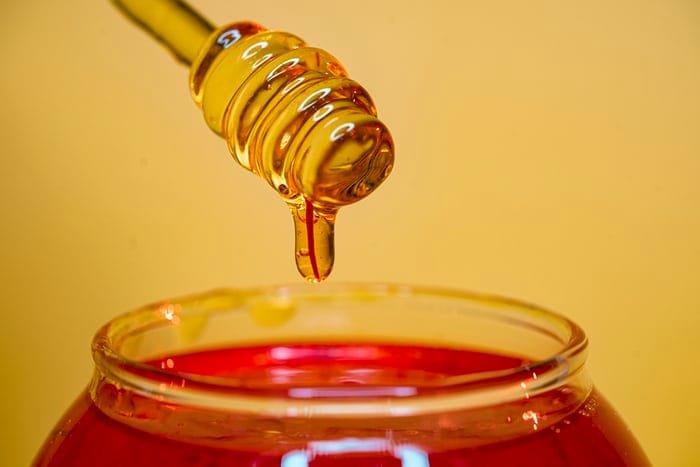 Honey and cinnamon powder can also be a home remedy to remove pimples. It is said that it can reduce pimples.Cinnamon and honey can help with pimple treatment by fighting acne bacteria. Antibacterial properties are found in both honey and cinnamon. In addition, the cinnamaldehyde chemical compound present in cinnamon also has anti-inflammatory properties, which can be beneficial in treating pimples.
Prepare a paste of three spoons of honey and one spoon of cinnamon powder.
Now apply this paste well on the acne affected areas.
The results of applying the paste before bedtime can be effective.
Leave it on the face overnight and wash the face with lukewarm water in the morning.
This can be repeated daily for two weeks
Also read 40+ Benefits Of Honey – Nutritional Facts And Disadvantages
Using turmeric can also be a way to remove pimples. Due to its antiseptic, antibacterial and healing properties, it can be used to reduce the symptoms of pimple . Also, turmeric contains curcumin, which exhibits anti-inflammatory as well as antimicrobial properties. Together these properties can help in curing pimples and acne.
Make a paste by mixing honey in a pinch of turmeric.
Now leave it on the face for 20 minutes.
After that wash the face.
Turmeric For pimples
Wrap an ice cube in a clean cloth. Now rub it gently on the pimples and remove it immediately. Doing it for two to three minutes a day gives great relief and swelling also gets worked out.
How To Remove Pimples At Home?
Rock salt is also an easy way to remove pimples. The magnesium present in it can help in reducing the symptoms of acne by balancing the hormones. Apart from this, it can help in making the skin healthy and soft by cleaning the dead cells present in the skin.
Put rock salt in a tub full of water and soak the acne affected area in water.
Or dip a cotton ball in rock salt water and place it on the acne.
After about 20 to 30 minutes, wipe the skin with a towel and leave it like this.
Rock salt for pimples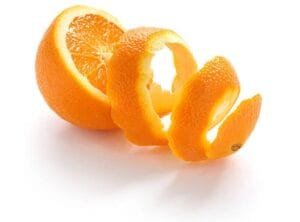 Face packs made from orange peel ie orange peel are rich in vitamin C. This can be a very good way to improve the health of the skin. Include orange peel in your skin care routine and orange in your diet. This will help in removing acne marks.
Mix equal quantity of orange peel and honey and apply it on the acne area.
Keep it for 15-20 minutes and then wash off with lukewarm water.
This has to be done thrice a week.
Also read Health Benefits Of Orange – Nutritional Facts And Disadvantages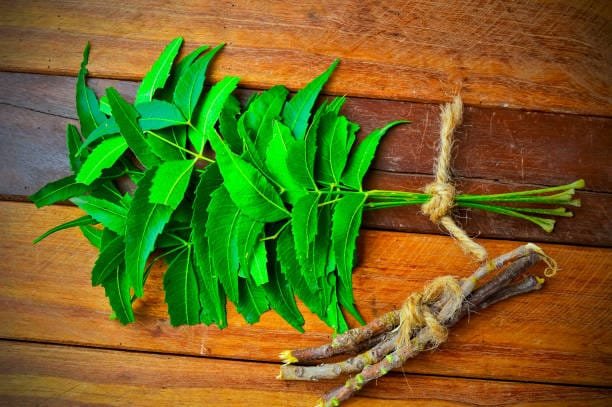 The use of neem as a home remedy to remove pimples is quite popular. Neem leaves have anti-inflammatory and antibacterial properties . Research published on the NCBI website states that an anti-acne pack can be prepared from ethanol extract of neem.
Grind some neem leaves and apply it on the acne.
Apart from this, you can wash the face with a cold decoction by boiling neem in water.
Along with neem, this paste can also be applied on the face by grinding basil and green tea together.
Also read 10 + Benefits Of Neem, Disadvantages
If your skin is very oily, then lemon juice can also prove beneficial for you. It is also rich in Vitamin C which gives antibacterial effect to the skin and at the same time reduces skin scars.
A few drops of lemon can be added to your face pack or a few drops of lemon juice can be added to the water and it can be applied on the pimples with the help of cotton.
Keep in mind that do not mix it directly on the pimples.
Also read 21 Health Benefits Of Eating Lemon – Disadvantages, Nutritional Facts
Fuller's Earth (Multani mitti) is also one of the home remedies to remove acne. Actually, acne is caused by the production of sebum (oily substance) by the oil glands of the skin . Multani mitti can clean the dirt accumulated on the face by absorbing this natural oil formed in the skin. For this reason, it is believed that using multani mitti can reduce acne on the face. Multani mitti can also reduce blemishes on the face, as it can deeply cleanse the skin.
Prepare a paste by mixing three spoons of multani mitti with one spoon of honey and rose water as required.
Now apply it on the face and wash the face after sometime.
Fuller's Earth for pimples
Baking soda balances the pH level of the skin, which reduces irritation and soothes the skin. Apart from this, it dries up the pimples and is helpful in getting instant relief from pimples.
Make a paste by mixing one teaspoon of baking soda and enough water and apply it on the pimples with the help of your finger.
Leave it on for five minutes and then wash with clean water and apply herbal moisturizer on the face.
Baking soda for removing pimples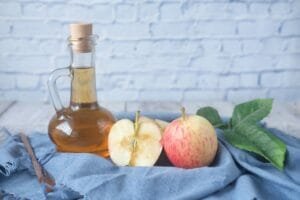 Pimples Treatment At Home also includes apple cider vinegar. Acne can also occur due to an imbalance in the pH level of the skin. For this reason, apple cider vinegar is used as a pimple removal remedy. Actually, apple cider vinegar can work to balance the pH of the skin. In addition, the antibacterial properties of apple vinegar can reduce acne by eliminating acne bacteria.
Mix half a teaspoon of water in a teaspoon of apple cider vinegar and apply it on the face.
After some time wash the face with water.
Also read Apple Cider Vinegar Benefits, Uses, Side Effects
Other tips:
Consuming Zinc Supplements:
Zinc is essential for the overall production of cells, hormones and strengthens the metabolism and immune system. The optimal dosage for acne-free skin is around 30-45 mg, depending on your zinc level in the bloodstream. An overdose of zinc can cause burning and pain in the stomach.
Consuming Omega-3 Fatty Acid Supplements:
Omega-3 fatty acids are known as healthy fats that promote a healthy immune system. A healthy immune system keeps your skin healthy and clean.
Exfoliate and keep it clean:
Dust, dirt and dead skin clog the pores and lead to acne.Sometimes using a natural scrub or a face brush with soft bristles can help you keep it healthy. It is important to protect the open pores from further clogging.
Avoid the Glycemic Load Diet:
Although the relationship between the glycemic index and acne is still unclear, scientists suggest that keeping a low glycemic index diet will keep you away from acne and pimples.
Prevention From Pimples
Don't eat milk products
Products made from milk should not be taken in large quantities. Because due to the hormones of buffalo or cow, the secretion of sebum starts increasing from the oil glands of the face, due to which acne starts.
Avoid things made from sugar
Products made of sugar in large quantities should not be eaten immediately as it leads to inflammation of the skin.
Don't eat meat
If you want to cure acne, then you should stop taking meat immediately like – chicken, pork, beef, all these things you can eat in very small quantities. Only 1/6 part can be eaten because meat is very acidic. Which unbalances the pH level of the body and meat contains high amount of protein which takes a long time to digest.
Consumption of fruits and vegetables containing Vitamin 'C' and Vitamin 'D'
Orange, pomegranate, mosambi, pumpkin, sweet potato, papaya, apple, tomato, banana, lemon etc. should be consumed because vitamin 'A' and vitamin 'D' are found in high amounts which reduce skin acne and Makes face healthy.
Chia Seed Uses:Chia seeds should be eaten in breakfast as it works to flush out toxins from the body.
Eating green vegetables:Gourd, Luffa, Spinach, Carrot, Amla, Beetroot etc. should be consumed because Vitamin 'B' and Vitamin 'E' are found in abundance in it.
Lifestyle changes
One should drink 1-2 glasses of lukewarm water in the morning on an empty stomach.
Light meals at night such as; Dalia, khichdi, moong dal, oats etc. should be eaten.
After eating dinner, take a walk for some time so that the food can be digested properly.
Sleep should be done on time in the night so that the stress hormones are balanced.
10-12 glasses of water should be drunk daily.
Outside things like; Pizza, burger, ice cream, chocolate and samosas etc. should not be eaten.
Read more